Welcome!
YOUR ONE-STOP SOURCE FOR PROMOTIONS
Thank you for visiting ASAP! Our online database of over 250,000 promotional products allows you to search for exactly the right item for your event.


Please contact us for printed catalogs, custom quotes, or samples. We're happy to help with any project, and we'll get back to you ASAP!
Serving Seattle and the Pacific Northwest for over 20 years!
OMWBE-certified woman-owned business.
Featured Item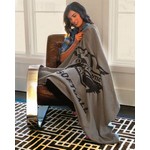 Deluxe Size Stonehouse Sweatshirt Blanke...
With its full size imprint, this blanket feels like a much larger version of your favorite sweatshirt! Rugged and durable, it's travel-friendly and has year-round appeal. Soft and fleecy, it's certain...