Welcome!
YOUR ONE-STOP SOURCE FOR PROMOTIONS
Thank you for visiting ASAP! Our online database of over 250,000 promotional products allows you to search for exactly the right item for your event.


Please contact us for printed catalogs, custom quotes, or samples. We're happy to help with any project, and we'll get back to you ASAP!
Serving Seattle and the Pacific Northwest for over 20 years!
OMWBE-certified woman-owned business.
Featured Item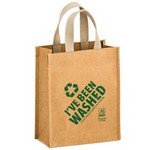 CYCLONE - Washable Kraft Paper Tote Bag ...
NEW! Our new CYCLONE bag is taking the Industry by storm! Washable Kraft Paper Tote Bag with Web Handle | 350 GSM Natural Brown Kraft Paper | 12" Web Handles. Screen Print. Get the look and feel of le...